Player registration
Emirates Cricket Board Player registrations are now open!
In completing the registration form, you hereby,
Acknowledge that you understand and accept the Emirates Cricket Board Code of Conduct and agree to abide by it;
All documents uploaded are original and deemed correct.
Please note that registration is linked to an email address so every registrant will need to have an email address to complete and verify their registration.
Privacy Policy: Your registration information WILL NOT be provided to any third party for any purpose. This information is for the purpose of maintaining participant records for the purposes of resource allocation, facility development and providing you with information on fixtures and competitions.
Registration Guidelines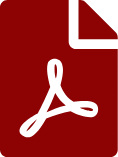 Download